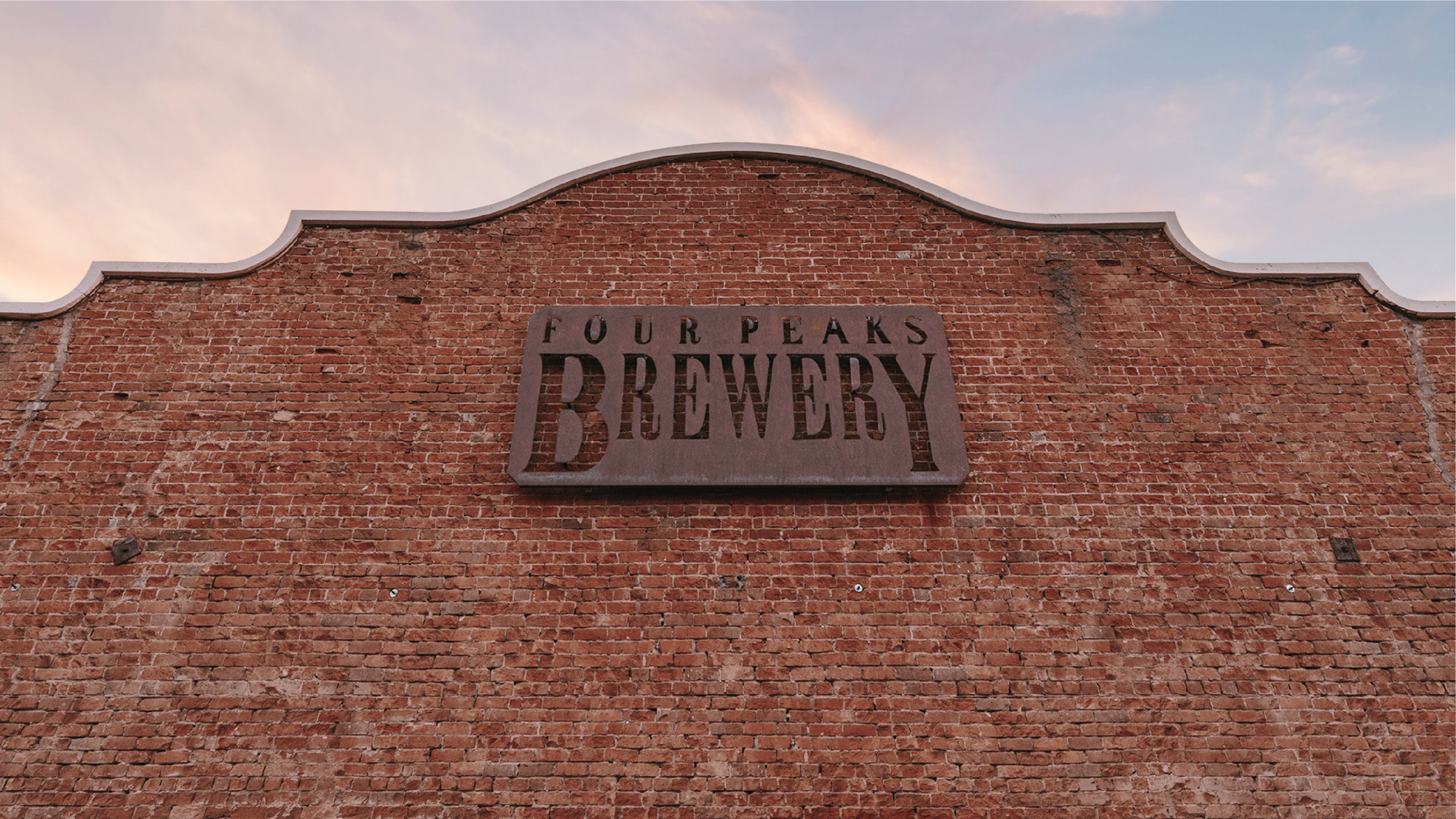 Four Peaks News
Stay up to date on all things Four Peaks!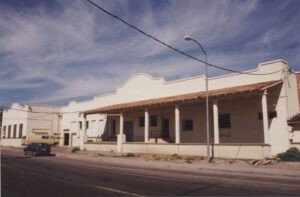 The Resiliency of 8th Street – Four Peaks History
It's hard to imagine, but the now-bustling area Four Peaks Brewing Co. calls home wasn't always so. The nearby landscape began to change as Tempe began to transition from an agricultural city to a modern one. Naturally, one of the most significant agricultural buildings in the city – the creamery – and its surrounding neighborhood began to change at a rapid pace.
The first sign of trouble happened in 1954, when the Southern Pacific Railroad opted to abandon the Creamery Line for good. The rail system that once connected our building to Mesa, Phoenix and other cities went quiet, likely in favor of using trucks for shipping instead.
Borden Milk Co., which had operated the creamery since 1927, sold it in 1953 to Arden Farms, another dairy manufacturer. That company continued to make dairy products in the building until 1966, when the creamery was shuttered for good.
So what became of the neighborhood? Most of the surrounding neighborhood, La Cremeria, was annexed by the city of Tempe in 1966. Most of it was bulldozed, leaving a blank slate where Tempe's agricultural past began (one structure, the Elias-Rodriguez House, still stands today). The original Kirkland-McDinney Ditch became underground piping and the trees that once lined it were cut down. Fields made way for suburban development. Traffic was using the newer Apache Boulevard and University Drive. During the late '70s, it seemed 8th Street – and its history – seemed likely to fade away, swallowed up by the modern era.
But 8th Street proved to be resilient. Some great – and we mean GREAT bars – came and went down the street from the creamery: the Sun Club, Thirsty Beaver and ACME Roadhouse were just a few. The student population from nearby Arizona State University kept the neighborhood young. The creamery space was adapted as well and saw multiple tenants come and go, including a Korean grocer, a custom furniture builder, a computer hardware company and even a fortune cookie factory (we found loads of them when we moved in).
Which brings us to 1995, when we moved into the building. It had been abandoned for a few years and, to be totally honest, it was cheap. But for four young businesspeople, it was perfect. We opened in 1996 as Four Peaks Brewing Co. and the rest, as they say, is history.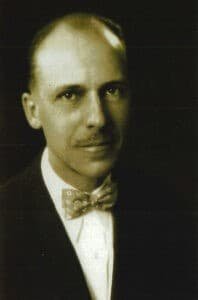 Yes, we're haunted!
We're just going to say it: The Old Creamery Building is haunted.
Sure, you hear that a ton this time of year. The second fall begins, it seems everyone has a haunted tale or two to weave about a creepy room in the back. We have a lot of them. But we've also gotten to know our ghosts, and we'd like to introduce you to one of them. His name was Victor Vogel.
He took over as superintendent (basically a general manager) of the Borden Milk Factory – aka our building – in 1927. An apparent mover and shaker, Vogel also helped run the former Maricopa Creamery in Phoenix when it was also acquired by Borden in 1929.
Outside of work, we know Vogel loved to play bridge. Like, a lot of bridge. But he also made an impact on Tempe: He was active in several societal groups – including the Tempe Women's Club, Catholic Ladies Guild, and Arizona Central Dairy League – and president of both the Civics Club and Tempe Rotary Club. Vogel was also instrumental in attracting some of the nation's top tennis players and swimmers to Tempe as part of the Arizona Amateur Athletic Union.
Sadly, Victor left this world in 1972 after a long, and by all accounts very happy, life in Tempe. But we first met Victor nearly 20 years after he passed away. How? Let's just say it involved a late night, some construction, a former cottage cheese-making vat and one of our founders.
Want to hear the whole story of how we met Victor? Or maybe you'd like a chance to get to know Anthony, another one of our spirits. Maybe you'd like to hear about our founders conducting a seance to get in touch with our ghosts? Keep an eye out for Ghost Brewery Tours in the Fall!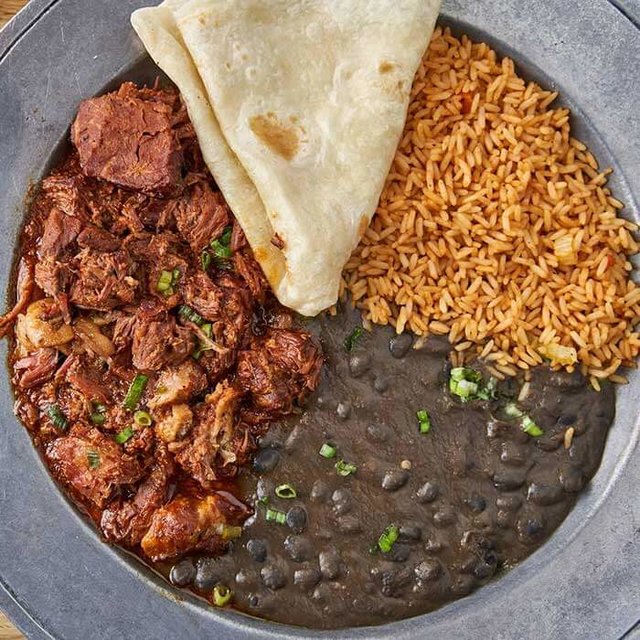 Four Peaks Traveling Kitchen
The Four Peaks Traveling Kitchen is available for any occasion. For booking and more information, contact Sean Snelling at Sean.Snelling@FourPeaks.com or catering@fourpeaks.com
Menu
Just the apps ($20/person):
Includes three of the below appetizers. Add any additional appetizer for +$3 per person.
Arizona chicken rolls served with
Tortilla chips with salsa fresca
House kettle chips and onion dip
Assorted veggies platter with creamy balsamic and ranch dressings
Southwest Chop Salad with citrus cilantro dressing
Add grilled chicken for +$3/person
Add blackened chicken for +$4/person
Add grilled salmon for +$5/person
Add blackened salmon for +$6/person
Bavarian pretzel bites with green chili cheese cause and spicy mustard
Spinach artichoke dip with beer bread and tortilla chips
Roasted red pepper hummus with pita and assorted veggies
The following items can be added for the additional marked cost:
Kilt Lifter bratwurst served in a house bun with a side of Hop Knot mustard and bacon sauerkraut (+$3/person)
Brickhouse wings (tossed in your choice of sauce) with ranch, bleu cheese, carrots and celery (+$4/person)
Backyard BBQ ($22/person):
Kilt Lifter bratwurst served in a pretzel bun with a side of Hop Knot mustard and bacon sauerkraut
All-natural beef burgers served on a brioche bun with choice of cheese and lettuce, onion and tomato served on the side (Beyond Burger patties available at market price)
Choice of Brewhouse Salad with creamy balsamic and ranch dressings or a classic Caesar salad
House kettle chips and onion dip
Cowboy baked beans (contains bacon and onions)
Assorted fresh-baked cookies
Add BBQ ribs (+$5/person)
Backyard BBQ additions:
Cole slaw (+$2/person)
Pasta salad (+$2/person)
Corn on the cob (+$2/person)
Assorted veggies platter with creamy balsamic and rand dressings (+$2/person)
Green chili mac and cheese (+$3/person)
Roasted red pepper hummus with beer bread and assorted veggies (+$3/person)
Taco time ($25/person):
Includes choice of two proteins. Add additional proteins for $3/person)
Chicken tinga
Green chili pork
Birria beef
Calabacitas (assorted roasted vegetables)
Includes:
Tortilla chips
Beans and Spanish rice
Corn and flour tortillas
Salsa
Sour cream
Pico de gallo
Shredded cheddar cheese
Shredded lettuce
Cinnamon-sugar churros with bourbon caramel and chocolate sauces
Now That's BBQ ($30/person)
Stout BBQ pulled pork sliders served with pickles and coleslaw on brioche slider buns
All-natural beef sliders with American cheese served on a brioche slider bun with lettuce, onion and tomato on the side
BBQ grilled chicken breasts coated in Stout BBQ and onion straws
Choice of Brewhouse Salad with creamy balsamic and ranch dressings or a classic Caesar salad
House kettle chips and onion dip
Cowboy baked beans (bacon and onion)
Assorted fresh-baked cookies
Add BBQ ribs (+$5/person)
Backyard BBQ additions:
Cole slaw (+$2/person)
Pasta salad (+$2/person)
Corn on the cob (+$2/person)
Assorted veggies platter with creamy balsamic and rand dressings (+$2/person)
Green chili mac and cheese (+$3/person)
Roasted red pepper hummus with beer bread and assorted veggies (+$3/person)